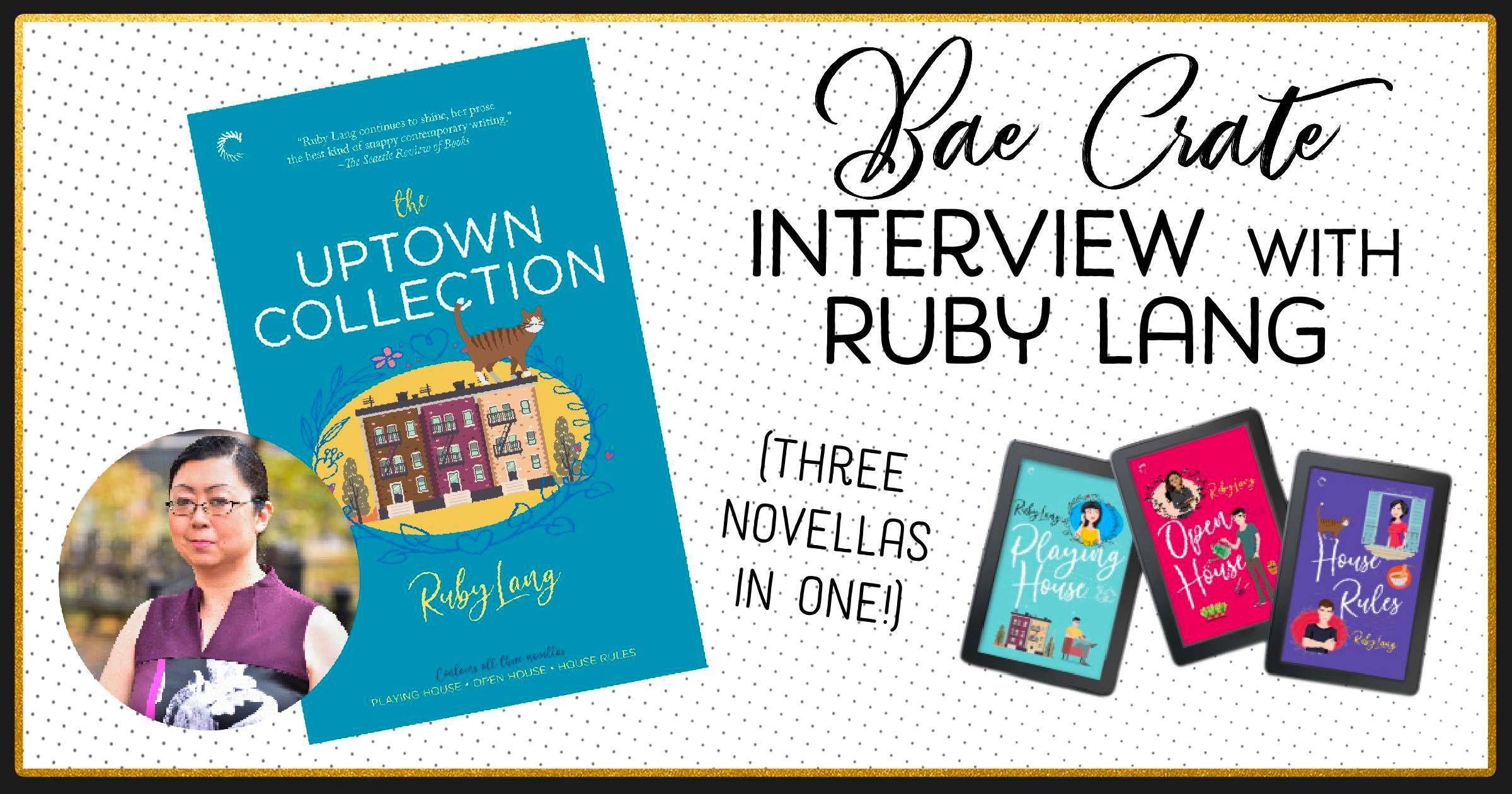 About The Uptown Collection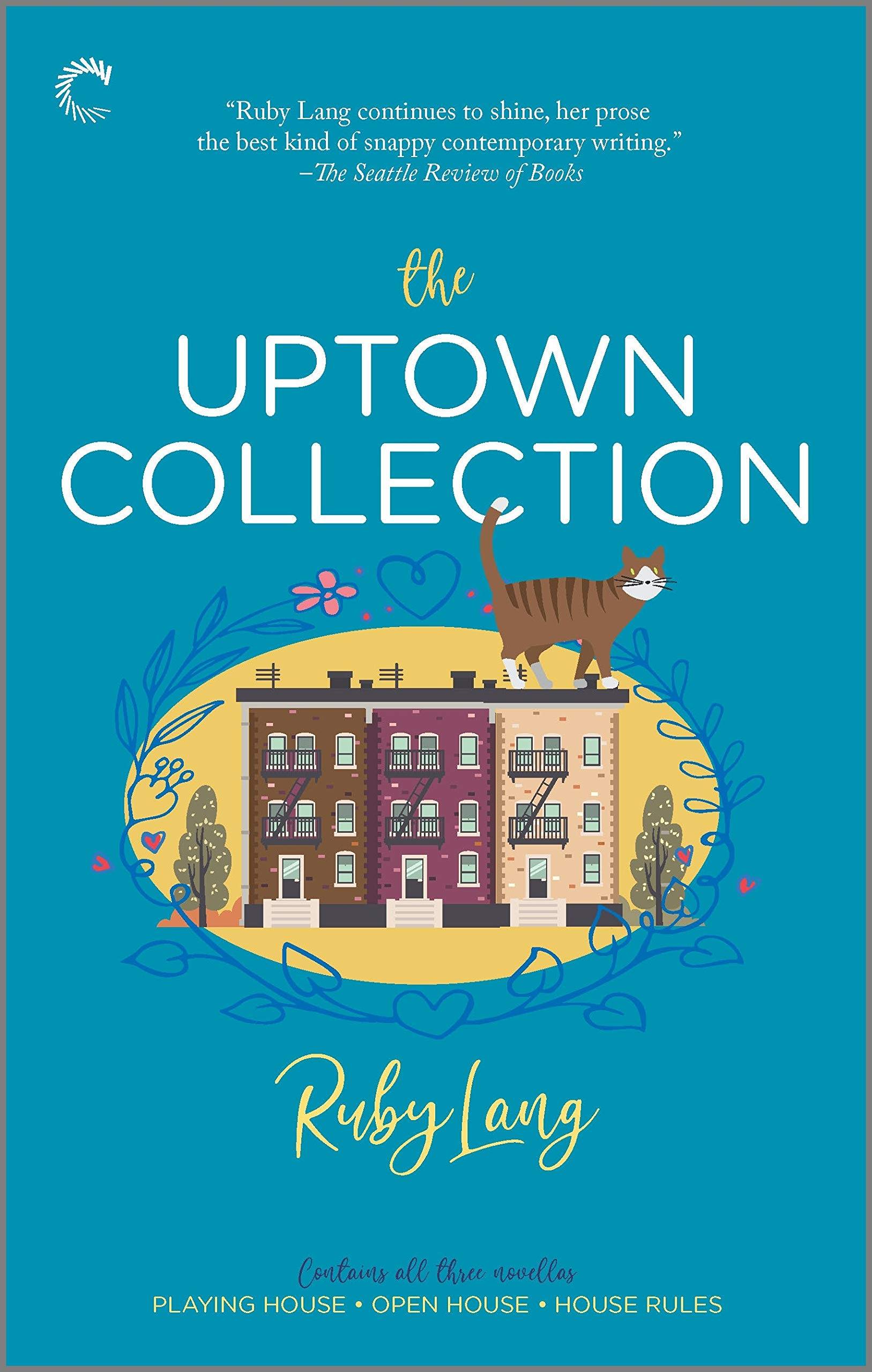 Love, real estate and adulting in three contemporary romance novellas from critically acclaimed author Ruby Lang. Available together for the first time.
A fake relationship becomes a little too real…
A heated rivalry blurs into love…
A temporary reunion might not be so temporary…
Set against the vibrant backdrop of Harlem, these charming, irresistible stories look at the many different ways couples find each other and what it means to fall in love.

Included in this 3-in-1 are:
-Playing House
-Open House
-House Rules

Thank you so much for joining us today here at Bae Crate. We love chatting all things romance and getting to chat with authors we love—*swoons* it's one of the best parts of being here. Today we want to get to know a bit more about you and your books—especially your upcoming release The Uptown Collection!
Q: Can you tell us what inspired you to write The Uptown Collection? An author's process is so personal. Can you tell us a bit about your writing process? Do you have a Pinterest board or playlist for inspiration as you write?
Thanks so much for having me on BaeCrate to talk about The Uptown Collection, my three-novella set of interconnected (but standalone) stories about love, real estate and adulting!
The inspiration for the Uptown stories comes from two of my favorite pastimes: looking at houses for sale online, and walking around New York neighborhoods. In particular, I wanted to write about Harlem, which is vibrant and rich in Black history, but which is also changing a lot as developers and newer residents move in.
I wanted to tell stories about a gentrifying neighborhood from a few different perspectives. So, in Playing House, city planners pose as newlyweds while touring historic uptown homes. In Open House, a real estate broker trying to sell a Harlem lot faces opposition a renegade gardener and his community garden crew. And in House Rules, long divorced exes end up living together once again in a Central Harlem apartment because NYC rent is too damn high.
To write the Uptown books, I took a lot of pictures, some of which can be found on my Instagram @ruby.lang and under #uptownrubylang, and I did a lot of eavesdropping. I also had some songs which helped me understand the story I was telling. Ysaÿe Barnwell's "Wanting Memories," helped shape the background of Open House, and an old folk tune by the Weavers, "I'll Never Find Another You" gave me the ending of House Rules. And because the main character of House Rules, Simon, is a musician, I was able to incorporate both of those songs in that last book.
Q: Do you have a favorite trope to write or one you would like to explore but haven't yet been able to? The romance genre is so amazingly multifaceted: I love how many subgenres there are! As a mood reader it's great to know that no matter what type of book I'm looking for, I can always find a romance to suit my fancy.

One trope I love to read is the masquerade, where two people meet while disguised and never learn each others' true names. And when they end up reuniting in real life, they don't realize that they've met before. It's a delicious (and often very bananas) trope, and one day I hope I can find a way to write it.
Q: If you were to write a non-contemporary book, what subgenre would it be? What is your favorite subgenre to read personally?

I love so many of the subgenres of romance. I read fantasy and steampunk romances. One recent book I adored was Llinos Cathryn Thomas's f/f contemporary fantasy novella, A Duet for Invisible Strings, in which a concertmaster with a terrible secret pines for her conductor. It's gorgeously written and conveys both a sense of dread and overwhelming beauty. Really lovely.

Q: In romance everyone has a unique origin story about how they fell for the genre of love. What was your first romance novel and how have you changed since then?

I've had two separate romance phases in my life. I had that typical teen/young adult awakening to romance with a box of garage sale Harlequins. Most of them were contemporaries, but one of them was this twisted Southern Gothic Phantom of the Opera/ Beauty and the Beast romance about a rich, reclusive architect who essentially kidnaps a sweet-faced, innocent heiress—and they end up falling in love. This novel was completely bananas and utterly fascinating and ended up haunting my dreams for years to come. But the box of books was lost somewhere between my parents's moves and my own. I ended up going to graduate school for English literature and reading a lot of mostly literary fiction (although I did also gobble up a lot of chick lit). And I forgot the title of the book and the name of the author.

But here's the sequel: About seven years ago, I decided to read romance again. And while I was trawling the New York Public Library's ebook collection, I came across a collection by Anne Stuart, and the first book from that anthology was Night of the Phantom. As I started reading it, I began to realize that this story was very familiar! It turned out to be the book I'd lost so many years ago.

It's still completely bananas.

Q: I'm always so nosey about what books authors I love are reading. Who are your favorite authors to read in between writing? If you had to recommend one book that wasn't yours today, what would it be?

I'm always reading a few books at a time because I'm very much a mood reader. A recent favorite was Mia Sosa's The Worst Best Man, which is a hilarious rom-com about a wedding planner who has to team up with the man who caused her fiancé to leave her at the altar. I love Sherry Thomas's deeply romantic YA Mulan retelling, The Magnolia Sword. I also love her Charlotte Holmes books. Basically I will follow Sherry Thomas across all genres and subgenres. And I loved Milla Vane's recent fantasy, the spellbinding, violent, and extremely horny A Heart of Blood and Ashes. All of these books have been an important escape for me.

Ruby Lang is the author of the acclaimed Practice Perfect series. Her alter ego, Mindy Hung, wrote about romance novels (among other things) for The Toast. Her work has also appeared in The New York Times, The Walrus, Bitch, and other fine venues. She enjoys running (slowly), reading (quickly), and ice cream (at any speed). She lives in New York with a small child and a medium-sized husband. Ruby is represented by Tara Gelsomino at One Track Literary.

Click here to check out her website for her other amazing books!
ORDER A COPY OF
THE UPTOWN COLLECTION TODAY!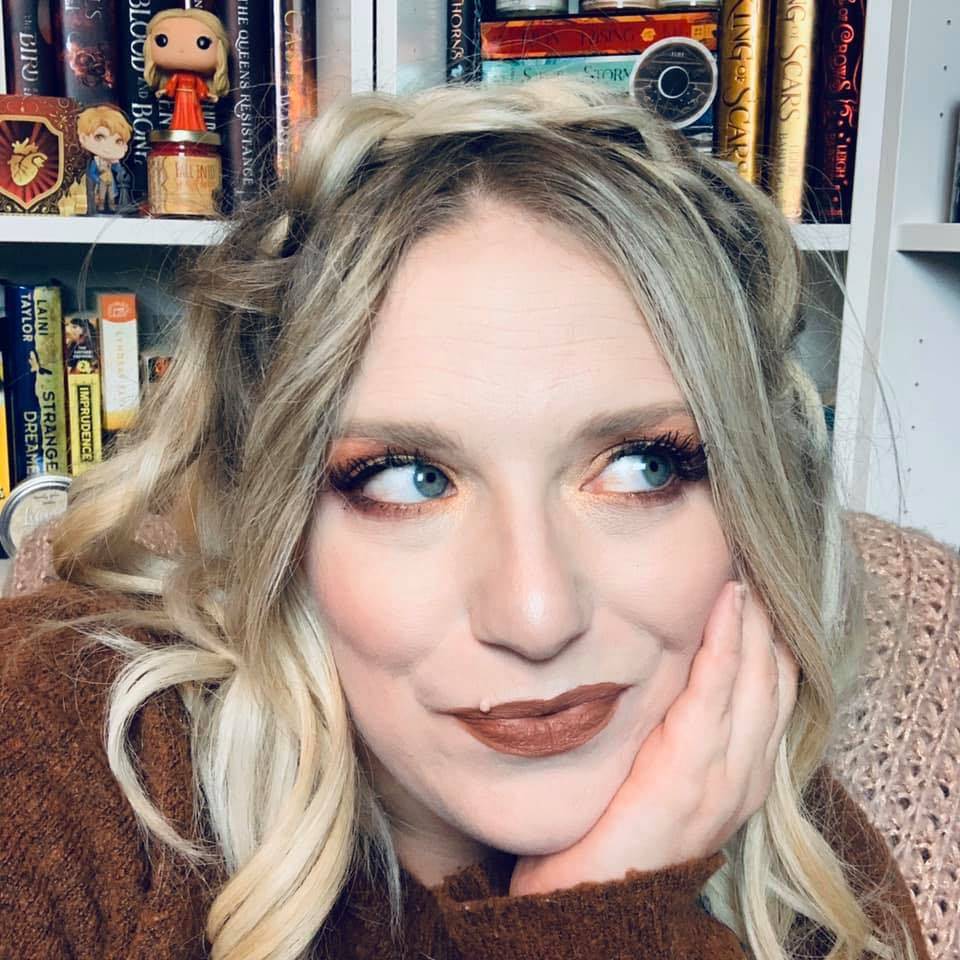 Written By:
Taylor, Social Media Assistant
""I need a queso fountain.""
Published On:

Jul 1, 2020